Overview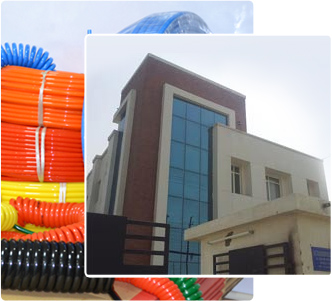 ARK Polychem Private Limited is one of the prominent and distinguished manufacturers of Industrial Hoses which include Polyurethane Pipes and Tubes, Recoil Hoses, Polyurethane Round Belts, Nylon Hoses, Welding Hoses, Spray Hoses and other Specialty hoses used in Pneumatic,
Strength, Durability and Innovation are the hallmarks of every product manufactured at ARK Polychem Private Limited. ARK Polychem has been marketing its product under the brand name of "AMATIC" and "ATP", which have achieved nationwide acceptance and soon we would be international with the able support of our patrons and channel partners across India and abroad.
Our all innovations are based on PQR theory, which is primarily known as Performance, Quality and Reliability. It is our belief that once the Performance of our hoses are checked, it would be best in Quality and will set Reliable standards for the industry and for us. With this belief, we are very pleased to announce to our patrons, channel partners, Industry and Domain heads that we are India's fastest growing Plastic Pipe company in India and soon we will achieve the highest benchmark in the field of Industrial Hoses in India and International market.
Our infrastructure capabilities are at par with International standards and we are in the process of setting up a bigger plant capacities to be able to cater to our ever-growing market and growing list of our patrons.